PDF version
Hi everyone, it's Jacob and Grace here. Grace and I really need your help. We don't write quite like Ana does, so we made a little video about our big problem. We are very thankful to be able to reach out to you for help. Can you take a minute to watch our quick video and help us out?
Sponsor Box:
<script type="text/javascript" src="http://ads.havenhomemedia.com/script_serve.php?st=hhm.anawhite&zn=lowes&sz=300x60"></script>
Step 1:
Grace and I really need your help! We need to pick the paint colors for the main room that includes the kitchen, living room, dining room, stairs, and the downstairs landing area. This will be the main color of each unit.
Ana's been too sick to pick out anything but morning sickness green colors, so she mumbled something about asking her blog friends for help with color recommendations. Here's what some of Ana's friends recommended:
Shelley at the House of Smith's
recommends Autumn Haze (see below)
photo from House of Smiths
And Shelley also recommends a color called Upward (see below)
photo from House of Smiths
Kate from Centsational Girl recommends a color called Camouflage that looks great with wood cabinetry (see below)
photo from Centsational Girl
Whitney from Shanty2Chic recommends a color called Homestead Resort Parlor Taupe (see below)
photo from Shanty2Chic
Layla from The Lettered Cottage recommends a color called Rice Grain (see below) ...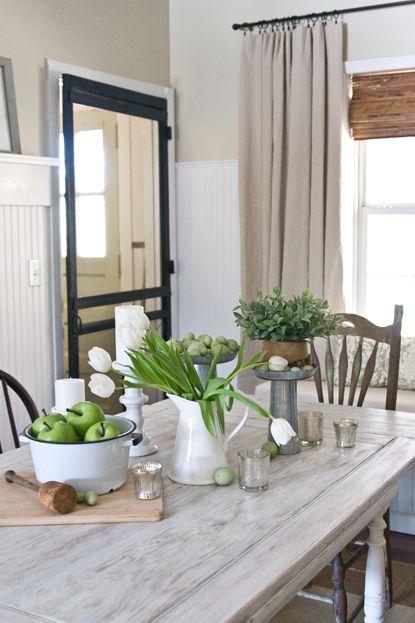 image from The Lettered Cottage
Emily from Decor Chic recommends Balanced Beige (see below)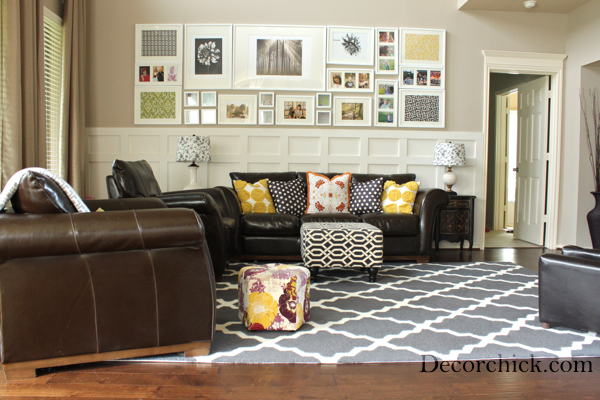 Melissa from The Inspired Room recommends Polished Gray - since there's a kitchen in the Momplex rooms under discussion, what do you also think of the gray cabinets?
Roeshel from DIY Show Off recommends Smokey Taupe
image from DIY Show Off
And Sarah from Thrifty Decor Chick recommends Analytic Gray
image from Thirfty Decor Chick
To me and Grace, all the colors look pretty much the same. So can you help us pick a color in the poll below?
Thank you so much for your help. Grace and I will be reading comments if you have additional paint suggestions and ideas as well.