When we built our home years ago, before I started building furniture, I asked my husband if we could save money and build our own kitchen cabinets.
The Ram has experience with traditional woodworking and knows all about biscuit joints and planers and joiners, and his response was "by the time we buy all the special tools, set up our shop, and build the cabinets, it would be cheaper and easier to just buy the cabinets."
Dozens of trips, 100 miles each way, with a newborn baby crying on my back, I sorted through standard cabinet options to come up with a kitchen that would work for my space, spent $8000 that we did not have on cabinets for a 10x10 kitchen, and waited two months for the cabinets to arrive.  We then of course had to go get the cabinets, install them, and add crown moulding and light rail.  By the way, our light rail ran over $200 for an eight foot stick.  (Light rail is just moulding that goes under the wall cabinets to hide undercabinet lighting and trim out bottom edge of wall cabinets).
And guess what?
My kitchen cabinets are put together with discreetly located pocket holes.
We didn't need expensive tools or a full service wood shop to build our cabinets.  We just needed a few basic tools and an understanding of how cabinets are built.  
We just finished building our first base cabinet, and it is serisously one of the easiest pieces we've ever put together.  I'll be providing plans to you next week after we get the drawers rolling - pun intended - but first, let's go through the tools that we are using.
Step 1
Drill - $50 to $200
If you don't live with your parents who will lend you their drill, you need your own drill. It's a life necessity.  Up there with a vacuum cleaner, but costing as low as a curling iron, the drill will help you do everything from hang curtain rods to fixing your kids toys. I even know a bachelor who uses his drill to mix giant batches of cookies up.
The drill on kitchen cabinets will be used for drilling and driving pocket hole joints.  Shown here is my drill, the 18 volt used primarily for drilling pocket holes.  I also have a 12 volt that I use for driving screws so I'm not switching bits constantly - but having two drills is a luxury, not a necessity.
You'll need the drill whether you build your own cabinets, assemble flat pack cabinets, or buy and install fully assembled cabinets.  Even if you have your cabinets installed, you'll need a drill at some point for adjusting hinges or adding accessories. 
Step 2 Instructions
Pocket Hole Jig - $150
The drill pairs nicely with a pocket hole jig to create joints.  We will be using the
Kreg Jig
for most of the joints in the cabinets.  We like the ease, precision, and strength of pocket holes for joints.  If you are planning an entire kitchen of cabinets, plan to spend $100-$150 on a jig including clamps for those very perfect joints.
NOTE: This post is not sponsored by any company, but do work with the Kreg Tool Company and have chosen to use the Kreg Jig independent of endorsement.  
Step 3 Instructions
Table Saw - $500 and Up
For years, and for hundreds of projects, for building multiple houses, we've gotten by with occasional table saw use, using an $89 table saw with a tiny deck.  I never complained, it was better than no table saw.
But kitchen cabinets are wider in width, so we knew we needed a table saw with a wider deck - preferably with a fence that adjusts to 31" wide.  And with the money we knew we would be saving by building two kitchens instead of buying for the Momplex, we decided to upgrade to a better table saw.  We went in with a $500 budget, ended up spending a little more ... but check out what this saw does ...
Pretty cool, eh?  It's called the
Saw Stop
and we bought it for it's safety features, love it because it makes beautiful cuts.
NOTE: This post is not sponsored and SawStop has probably never heard of us.
Of course I don't expect most people to be able to afford an expensive table saw.  I myself have been building for years hoping that maybe next year we can buy a good tablesaw.  But for kitchen cabinets, unless the nice man at the lumber store will make precise rip cuts for you, I highly recommend somehow acquiring a table saw.  There are other options than buying outright:
Rent - Rent a table saw from a tool rental company or a hardware store.  Rent it over a weekend or holiday, and make all your rip cuts in a few days.  When I post plans, you'll see that the main cuts are just ripping full sheets of plywood down to a cabinet depth width, and these cuts can be made quickly and easily.
Buy and Resell - A good table saw used a few times will hold it's value quite well.  We actually looked for a slightly used table saw before purchasing a new one but could not find one.  Warning - you may not be able to part with your table saw.
Woodshop - find a local wood shop that will make your cuts for you or allow you to use their table saw for a few hours (usually for a fee) to make all of your rip cuts.
Step 4 Instructions

Hand Tools - $100
Things like tape measures, levels, drill bits, utility knife, work gloves, hammer or mallet and squares you'll want to keep handy for a variety of uses throughout the cabinet building process.
Step 5 Instructions
Router - Optional Starts at $70
A router is a power tool used to remove wood from boards to create decorative or functional elements to a project.  Some examples might be adding decorative or rounded edges to tabletops, routeing out a panel for glass doors, or even with the right bit set, building cabinet doors.
For the most basic cabinets, using just a plywood slab for the doors (can we get a oh-yeah from the modern crowd?) a router is not necessary.  You could even build basic frame and panel cabinets with a 1/4" inset panel using a table saw.
But for adding a little touch of fancy to your kitchen cabinets, a router might be a good addition to your toolbox.  Be aware - the router will be relatively affordable.  But the bits could be very expensive.
Step 6 Instructions
Compound Miter Saw - $100 - $600
When it comes time to build face frames and cabinet doors, you'll want a fixed saw for making precise cuts.  These days, the price of a fixed saw has come down considerably, with deals under $100 for a sliding compound miter saw.  I recommend buying the most feature rich one you can afford - you won't regret options like a slider for cutting wider widths, or double bevels, for cutting beautiful crown mouldings.
Step 7 Instructions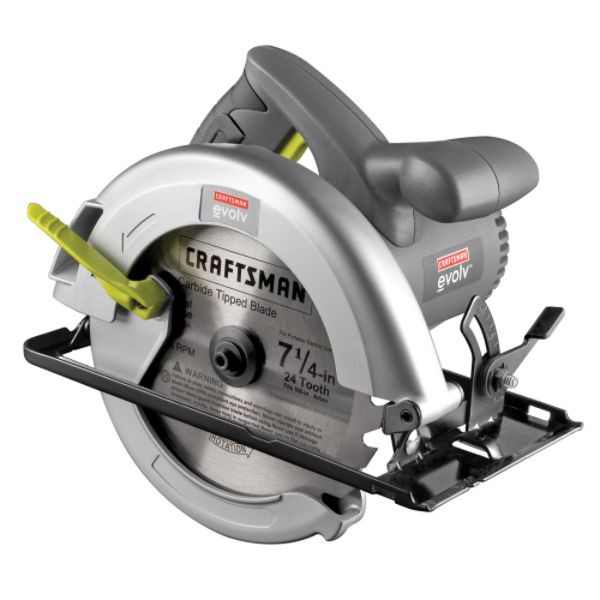 Circular Saw - Starts at $40
If you have a good table saw, you won't be doing a ton of circular saw cutting.  But if you rented the table saw for the weekend, it might be handy to have one of these guys around for the occasional cross cut or cutting backs for the cabinets.
Step 8 Instructions
I know this looks like a ton of tools. But for most of you already building, you may already have many of these tools. And for those without, if you do invest in these tools, you will be able to make home improvements throughout your home - not just the kitchen - that will increase your home's value and functionality, and continue to save you money off furniture. Tools are not expenses, they are investments.